The Beta for Minecraft: PE 0.16 is live on Android. Nicknamed "The Boss Update," this awesome release is packed with new features. It's slated for a Q3 release in 2016, meaning players (hopefully) need only wait a few weeks to get their hands on the full version!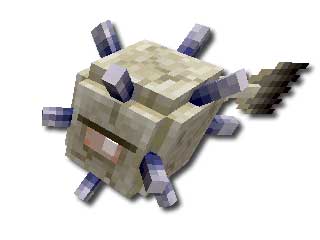 One of the most exciting features of MC: PE 0.16 is the ability to load custom resource packs. While some innovative players have found ways to do this via third party tools or navigating the file structure directly, native support for custom resource packs will greatly increase ease of use. This is great news for all aspiring MC: PE resource pack creators out there, as their content will now be useful to a far wider audience! There is also a great chance that native mod addon resource packs will be supported as well, so we can look forward to awesome new gameplay content (specifically on iOS, which cannot currently utilize mods).
Commands are another long awaited addition in 0.16. The update will introduce 20 in-game Commands (possibly accessible through button on Android and iOS). Commands offer plenty of options for players customize their worlds.
There are, of course, some great gameplay updates in 0.16 as well. Ocean Monuments, along with their host of Guardians and the Elder Guardian Boss are on their way. This of course means blocks related to Ocean Monuments like Prismarine, Sea Lanterns, Sponges and Beacons are coming as well. The Wither is another promised feature, although recent reports confirm that this boss will not be in the initial update.
Minecraft: PE 0.16 is right around the corner and we're excited for the new features. Ocean Monuments, with their related blocks and mobs, offer awesome new gameplay; commands will serve to better customize player worlds; and custom resource packs (including mod support!) offer an immense range of content opportunities. Looking at that list, it's hard to wait! Let us know what you think on Twitter @LifeboatMC.
---
---